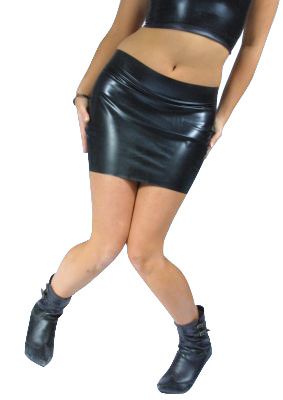 PLANO, TX
Paramedics responded Tuesday to a frantic 911 call from a woman claiming to be "trapped" in her latex dress.
"Once I had it on," Shelia Jones, 19, told The Daily Flogger, "it felt like it was sticking to me all over."  At that point, the young woman panicked and tried to free herself.  Unfortunately Jones had used an excessive amount of lubrication getting herself into the dress and her hands, also covered in latex gloves, were coated with a silicon liquid called Wet.
"Every time I tried to touch the dress my fingers would just slip off.  I couldn't even grasp hold of the dress to try to get free.  It felt like I was in hell–a slippery, latex hell."
Jones was finally able to dial 911 after having the phone slip out of her latex and lubricant covered hands.  Leaning down and pushing the buttons with her nose, she finally reached the emergency operator, but not before making several calls to wrong numbers.
Paramedics used shears to free Jones from the outfit.
"That was a $500 dress," she complained, "I hope they are planning to compensate me for it!"
One of the paramedics thought that was unlikely.  "When you call us out for something as stupid as this, you should expect a bill, not the other way around," Seth McBobble told reporters.  "I've been working as an EMT for 12 years and this has got to be the stupidest call I have ever been on."